Gold Entering the Roaring 2020s?
While many everyday investors run to and fro—torn between crushing inflation, the fear of missing out (FOMO), and the fear of losing everything—billionaires, hedge funds, and central banks are buying up gold at a pace not seen in years…
Taking advantage of the gold bull market is easy with Hard Assets Alliance. Buy, hold, and sell physical gold 24/7 – in a few taps on your phone.

Join OVER 100,000 investors who entrust our platform with more than $3+ billion in assets.
Fads come and go, but one investment stands the test of time…
It has outpaced some of the world's best assets like stocks, bonds, and real estate.
And it's helped smart investors preserve and even help grow their wealth during some of the biggest crises of the last century…
Gold is one of the most proven ways to hedge your portfolio during times of uncertainty…
But what many people don't realize is that gold has outperformed stocks even during bull markets.
Take a look…
Now, we're seeing the demand for gold surging in 2022 and beyond…

It's all because of a long-term trend that's been amplified over the last few years…
The Fed: Addicted to Printing Money?
It's hard to imagine that just a couple years ago, at the start of 2020, the Federal Reserve's Balance Sheet was approximately $4 trillion.
Then the Covid-19 economic turmoil hit, and in response, the Fed began printing trillions, increasing the money supply five-fold in less than 2 years…

Take a look…
For years our money supply was relatively stable…
Then suddenly it exploded from $4 trillion to over $20 trillion by December 2021.
Put another way, in just two years, the Federal Reserve has printed nearly 80% of all US Dollars into existence…
It's no wonder the purchasing power of the US dollar is at a 100-year low…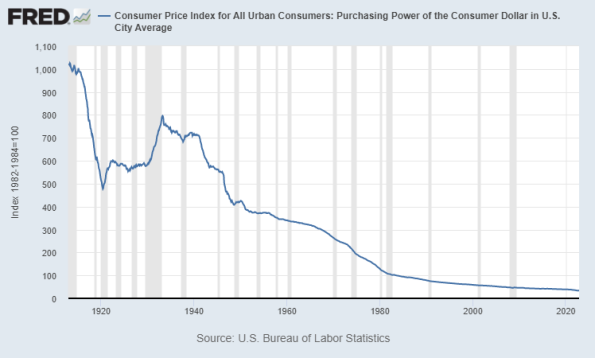 And it's no wonder inflation has hit its highest levels in more than 30 years…
Simply put, inflation is just the reduction in buying power of paper currencies, including how much gold can be bought for a given amount of dollars.
We're caught in a dangerous spiral where the demand side of the economy is running so hot that the supply side can't keep up… consumer prices, services, and wages are rising while the dollar is being debased.
And throughout history, when inflation reaches these levels, gold tends to outperform assets like stocks, bonds, and real estate.

We're seeing it happen in real-time, right now. In 2022, the S&P 500 fell 20%, one of the worst years for stocks ever…
Even popular blue chip stocks were crushed. Amazon fell 50% in 2022… META dropped 64%… and Tesla ended the year down 70%…
Meanwhile, gold was one of the only assets to increase in value.

If you have a nagging feeling that eventually, folks won't stand to see their paper wealth evaporate…

And could start to stampede back into real assets like gold and silver…
You're not alone.
Many of the world's biggest institutional investors are predicting a huge rally in gold prices for 2023.

Goldman Sachs released a report in December 2022 saying they expect gold to outperform Bitcoin over the long term.
Central banks around the world, particularly in China, Turkey, and India, have been buying gold at a record pace.
According to the World Gold Council, gold demand in 2022 from central banks is at 673 tons, surpassing all annual totals since 1967!
For centuries, the world's wealthiest people have owned gold to protect their wealth.
Now history may be repeating itself…
Billionaires have been flocking to gold:
Paul Tudor Jones declared gold his favorite bet for the next year or two:
"I think one of the best trades is gonna be gold. If I had to pick my favorite [bet] for the next 12 to 24 months, it'd probably be gold."
"I am certainly long gold," said Jeffrey Gundlach, a respected markets forecaster who oversees $130 billion of assets under management at DoubleLine, according to his website.
"Physical gold is the way to go, in my view, because of the incredible increase in money supply," said Mark Mobius, the founding partner of Mobius Capital Partners.
"For the first time in my life, I bought gold because it is a good hedge," Sam Zell, the founder of Equity Group Investments, said in a Bloomberg TV interview. "Supply is shrinking and that is going to have a positive impact on the price."
"[Investments] that will most likely do best will be those that do well when the value of money is being depreciated and domestic and international conflicts are significant, such as gold," Ray Dalio wrote. "I believe that it would be both risk-reducing and return-enhancing to consider adding gold to one's portfolio."
As you can see, some of the smartest investors are betting on gold. And if you want to get in before gold makes its next big move…
Hard Assets Alliance may be the ideal place for you.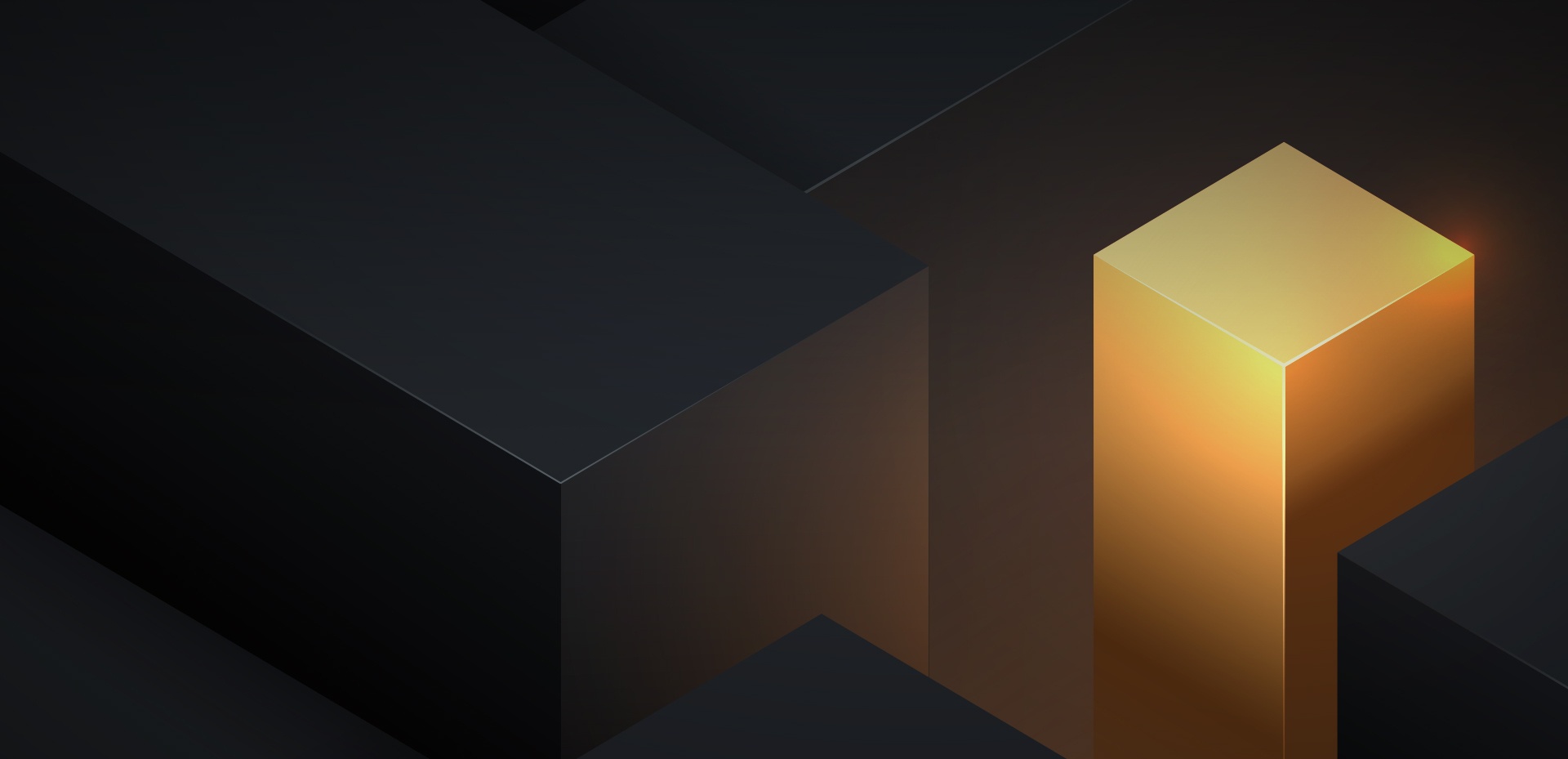 HARD ASSETS ALLIANCE
The New Standard in Gold
The Best of Both Worlds: True Ownership and Digital Access
With our easy-to-use online marketplace, you can buy, sell and trade real, physical gold with ease. And getting started is simple.
Open an account in minutes. Fund. And start investing, 24/7. Add to or sell some of your holdings any time, in a matter of seconds.
Hard Assets Alliance was started by investing professionals who saw the potential in gold, but also the shortcomings of the gold industry – like how investing in precious metals should be as easy and secure as trading stocks and bonds.
We imagined a better, more transparent gold buying experience, then built it from the ground up – with total digital access and true ownership.
This is 100% real, physical metal.
Stored on your behalf in the world's most secure, third party vaults. Or delivered globally. All at your fingertips.
Over the past decade we've helped investors just like you protect and grow their wealth with gold.
Whether you're looking to better secure your retirement…
Diversify your portfolio…
Reduce volatility…
Or ensure a legacy for your family for generations…
Hard Assets Alliance has solutions tailored to every stage in your investment journey.
So get the protection and peace of mind that gold can give you.
Open an account today and see what makes us the new standard in gold.
Over the past decade we've helped investors just like you protect and grow their wealth with gold.
Just listen to what some Hard Asset Alliance members have to say…
"The ability to use small amounts of cash on a monthly basis to buy physical gold and silver at good prices—and have them stored both in Singapore and New York—is a great capability for someone trying to build up a holding on an incremental basis."
Tom M.
"I love the ability to store and trade on HAA and I feel they are safe. The liquid nature of your platform is vital to me as I am more and more concerned about having my cash sit in banks."

Gene K.
"I have had reason to call your customer support a few times and I have always been courteous and quick responses to my inquiries. Thank you for doing a great job."

Patrick B.
Put the Power of Gold in Your Portfolio
$3 billion+ of our customers' most precious assets under management
Open an account with Hard Assets Alliance and you'll get access to:
Easy, powerful platform trusted by many of the world's largest wealth managers
US and overseas vault options
Competitive online marketplace where wholesalers bid on every order
Secure non-bank owned vaults including Brinks, Loomis, and Malca-Amit
London Bullion Market Association-approved dealers
And these investor-friendly benefits:
Own whole fully-allocated bars and coins
No paper promises or small shares of giant bars you can never claim
Full replacement insurance on your stored gold, silver, platinum and palladium
No counterparty risk: You own the specific coins or bars you purchase
Unbroken chain of custody: Your bullion is documented and tracked
Regular audits by independent security firms
Around-the-clock surveillance with armed security personnel
State-of-the-art electronic protection of your assets and data
Some of the lowest fees in the market
Plus, flexible options for investing on your terms:
All metals are liquid – sell online in a matter of seconds
"Set and forget" automatic investing for dollar-cost averaging over time
Request physical home delivery of your metal at any time
Enjoy tax-advantaged investing with retirement account options
Give the gift of gold with ease with legacy accounts including trusts
Hold precious metals as a first-class company asset for your business
Hard Assets Alliance gives all investors, regardless of portfolio size or net worth, access to an institutional-class platform for buying and selling precious metals without needing to go through the hassles (or worry) of home storage.
Sign on, click, and manage your physical bullion assets holdings just like you would a stock brokerage account. It's that easy.
Ready to put the power of gold to work for you?
Join over 100,000 investors, open your Hard Assets Alliance account today.
Questions? We're here to help.
Give us a call and we can walk you through the entire process, answer all your questions about account types, bullion, storage, and more. We're happy to serve you.
1-877-727-7387
Past performance is no guarantee of future results. Any historical returns, expected returns, or probability projections may not reflect actual future performance. All investments, including precious metals, involve risk and may result in partial or total loss.
No conclusion of any type or kind should be drawn regarding the future performance of investments offered or managed by us based upon the information presented herein. Performance information presented has been prepared internally (unless otherwise noted) and has not been audited or verified by a third party. Information on this page is based on information available to us as of the date of posting and we do not represent that it is accurate, complete or up to date. See our complete disclaimers for additional details.
© 2023 Hard Assets Alliance