Solution: SMARTMETALSTM ACCOUNT
Quick, Flexible, Low-Cost Physical Bullion Investing

Most Popular Option

Take Delivery or Access Profits Anytime

Open to All (U.S. & International)
Your Digital Advantage For Tomorrow's Instability
Gold acts as armor for portfolios, protecting savvy investors who own it during unstable markets. Whether it's inflation, trade wars, the Covid-19 pandemic, or the Great Recession, gold stands the test of time. And Hard Assets Alliance makes it easy to put the power of gold to work for you. Open a SMARTMETALSTM account and get Institutional-grade access to our physical precious metals marketplace with fast, electronic trading and competitive low pricing where multiple bullion dealers compete to fill your order. With a SMARTMETALSTM account, your gold and silver are held in your name in ultra-secure vaults around the world. You can access your gold any time you need it. Let it grow over time. Request delivery. Or sell to pay for the things you need in life like a new house or children's college tuition.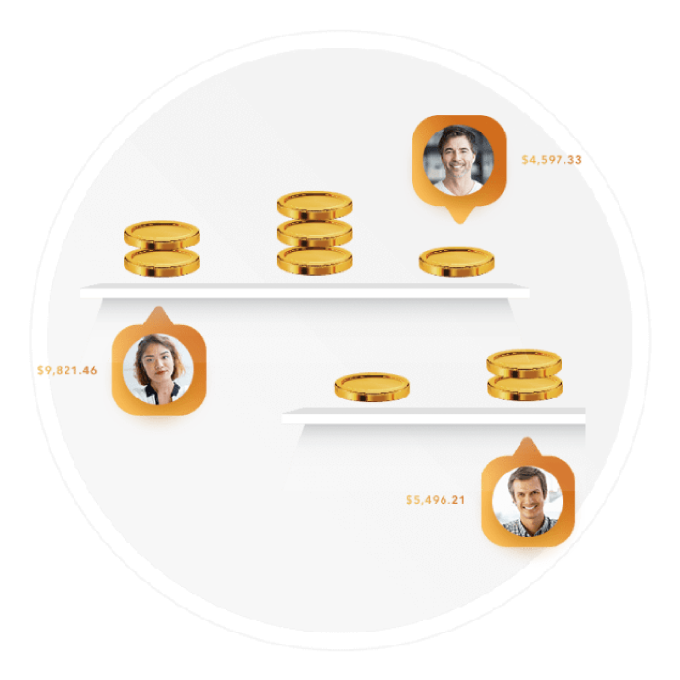 Portfolios Perform Better With Gold
Hard Assets Alliance makes investing in physical gold coins and bars as easy, simple, and secure as trading stocks and bonds online. Secure your future with the safety of pure bullion, history's most stable and valuable asset in a few taps on your phone.
Open a SMARTMETALSTM account today and enjoy:
Liquidity & flexibility – Take profits, average down, withdraw, or hold on your terms, no red tape or long-term commitments.
Low prices – Multiple competitors bid on every order giving you the lowest price possible.
Peace of mind – Bullion is stored in your name in the world's highest-rated, most secure vaults managed by the best names in security.
Why People Trust Hard Assets Alliance
Because of our direct, no-nonsense way of doing business, Hard Assets Alliance is now the standard for the world's largest wealth managers. We're trusted with over $3 billion of clients' physical precious metals.
And over 100,000 individual investors choose to do business with Hard Assets Alliance.
"I have used Hard Assets Alliance only twice, but both times is was easy to transfer money and purchase gold and silver for delivery. The prices were quickly established and compared reasonably well with other sites."
Fred K.
"I love the ability to store and trade on Hard Assets Alliance and I feel they are safe. The liquid nature of your platform is vital to me as I am more and more concerned about having my cash sit in banks."
Gene K.
"I have had reason to call your customer support a few times and I have always been courteous and quick responses to my inquiries. Thank you for doing a great job."
Patrick B.